THE SHINNING: Man Breaks Down His Terrified Roommate's Door With a Pickaxe!
Duration: 0:54
Views: 20K
Submitted: 2 weeks ago
Submitted by:
Description: It's the stuff nightmares are made of. A rampaging man crashes a car into a Lake Forest home before smashing his way into a house he shares with roommates, grabbing a pickaxe, and chopping his way into a terrified roommate's bedroom. The chilling scene like something out of a horror movie. Eyewitness News with the faceoff after police confront the pickaxe-wielding madman.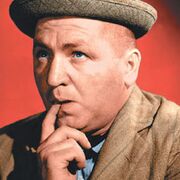 Elmondo 1 week ago
«All because he didn't use coasters.»
cyberfuck556 1 week ago
«"wassup fool" while ponting a gun at him.i really hope the guy had a gun as he said wassup fool. crazy psychotic bastard needs to be locked up»