Man Slams Toxic GF's Arm in Door and Drives Away
Duration: 0:13
Views: 10K
Submitted: 12 months ago
Submitted by:
A viral Video on social media shows a woman sitting on top of a man's car while he drives away. The portion of the clip that has left everyone on social media shocked includes the woman's arm being trapped in the shut car door.

While the man attempts to drive away from the parking lot in his car, the woman is sitting on top of the vehicle and isn't showing any signs of getting off.

As the man goes to shut the car door and drive away, the woman sticks her forearm inside of the crack in the door.

But, this doesn't faze the man one bit as he then completely shuts the car door and starts to drive off.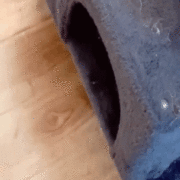 aang69 5 days ago
«How did it come to this lol»
LiveLockAndLoad 1 week ago
«I'd be like owwwwwwwwwwwwwwwwwww owww owwwww owwwwwwwwwww»
Chrissy

12 months ago
«Hoodrat chic»